Battery cell for 12V 50Ah 12V50Ah 24V50Ah 36V50Ah 48V50Ah
Designed floating service life: 15~20years @25°C/77°F
Able to operate at -40°C to +60°C
Deep Cycle usage: 50% DOD, 1500-1600 Cycles work in high/cold temp. area.
3 years Warranty
Adopt Super-C additives lead plates: Deep discharge recovery capability
Solar power generation grid, Off Grid energy storage systems, Wind Power Systems,
Hybrid energy storage systems,Home energy storage systems, Telecom Station
Renewable energy storage, Smart power grids and micro-grids system
Distributed energy storage system, UPS and Inverter systems, Emergency lighting system
Generator and battery hybrid energy system
Electric Powered Vehicles, Golf Cars and Buggies, Tour bus, Sweeper, Floor cleaning machines,
Wheel Chairs, Power Tools, Electric Powered Toys, Control System, Medical Equipments,
Forklift, Marine, RV, Boat, Pumps, and so on.
Normal, 25-30 days for production with injection molding Lead-plate by ourself
As a factory we Can Support Urgent project with 10-15days.
OEM brand is free charge.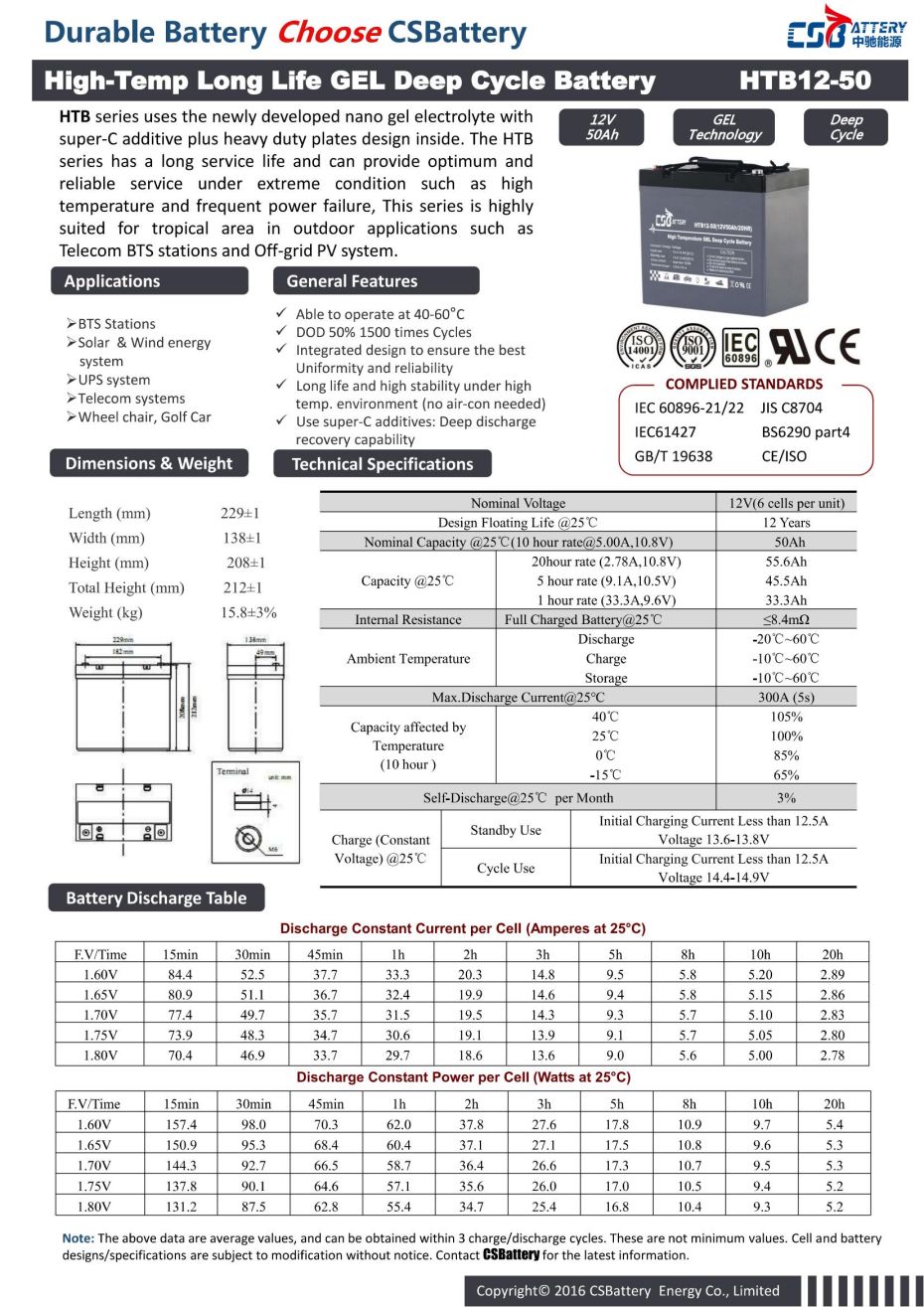 Battery cell for 12V 50Ah 12V 50Ah 24V 50Ah 36V 50Ah 48V 50Ah
China, manufacturers, suppliers, factory, customized, cheap